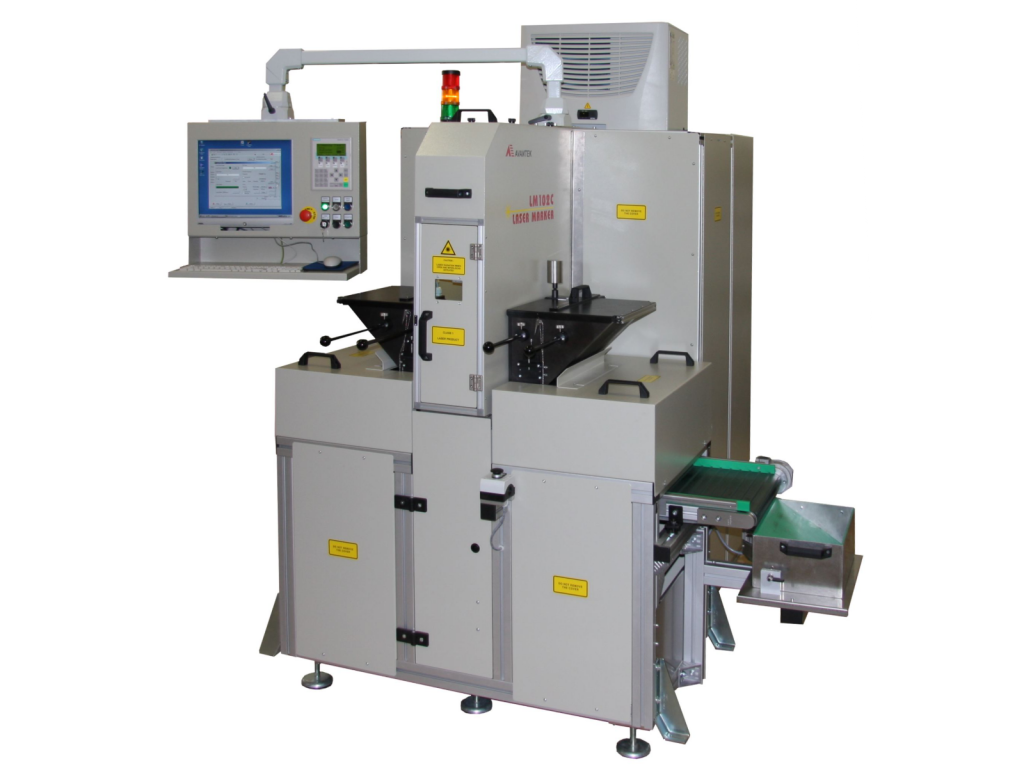 The drill marking device addresses the requirements for marking different batches and types of drills:
in small batches in manual mode with manual loading and removal of drills,
in large batches in automatic mode,
When marking in manual mode, the drills in the holders are inserted and removed through the manually opened door.
When marking in automatic mode, the drills are inserted into the input trays. The drills are transported automatically from the input trays to the marking position and from the marking position to the output bin by a manipulator.
Example of marking of drills in automatic mode.