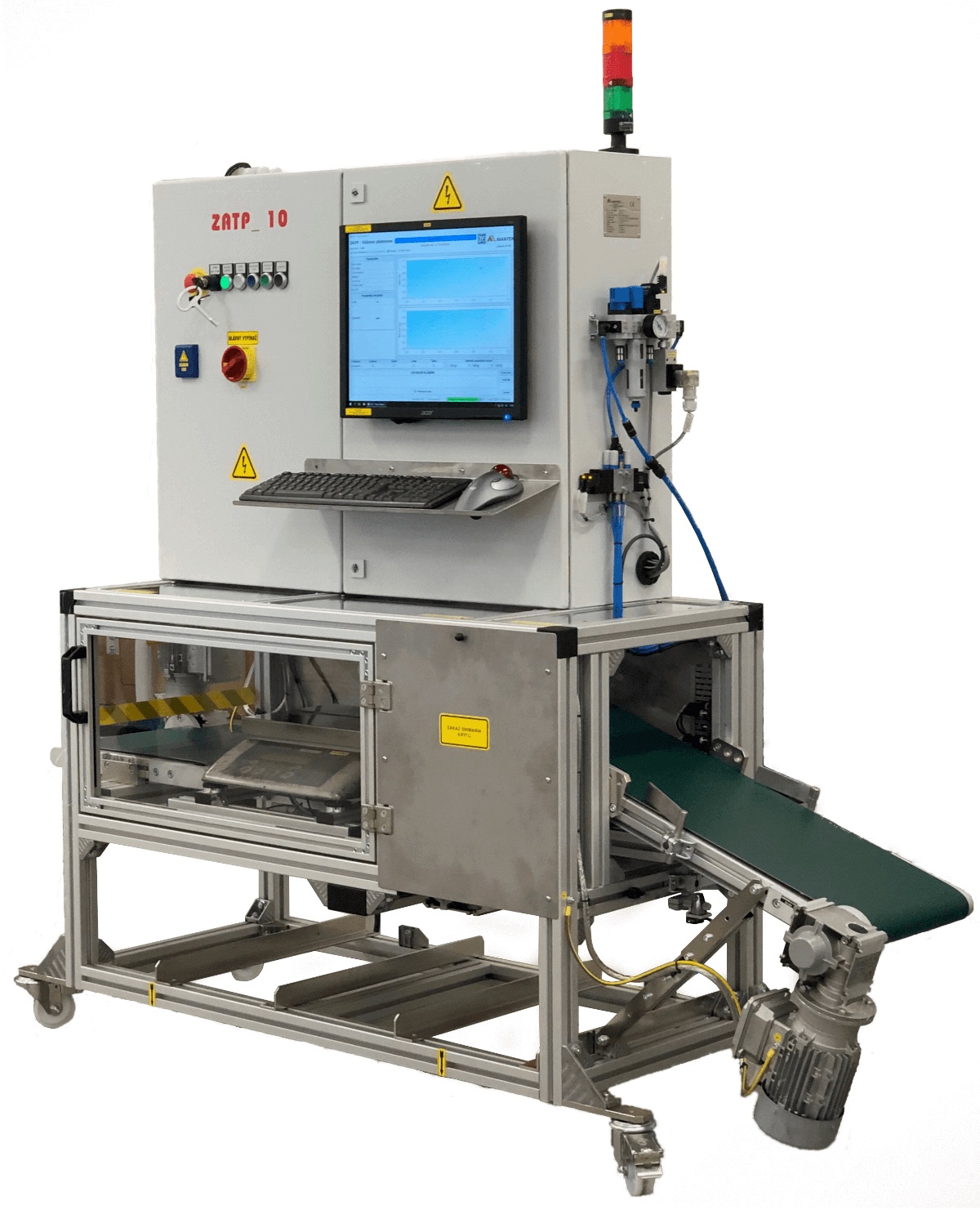 Automatic weight checking device eliminates manual part checking and 3-way sorting, human factor impact and monotonous work.
Weight is checked by electronic weight and data processing by the control computer.
Database application for piece weight checking and statistical evaluation. Send information (feedback) to a device on a previous operation.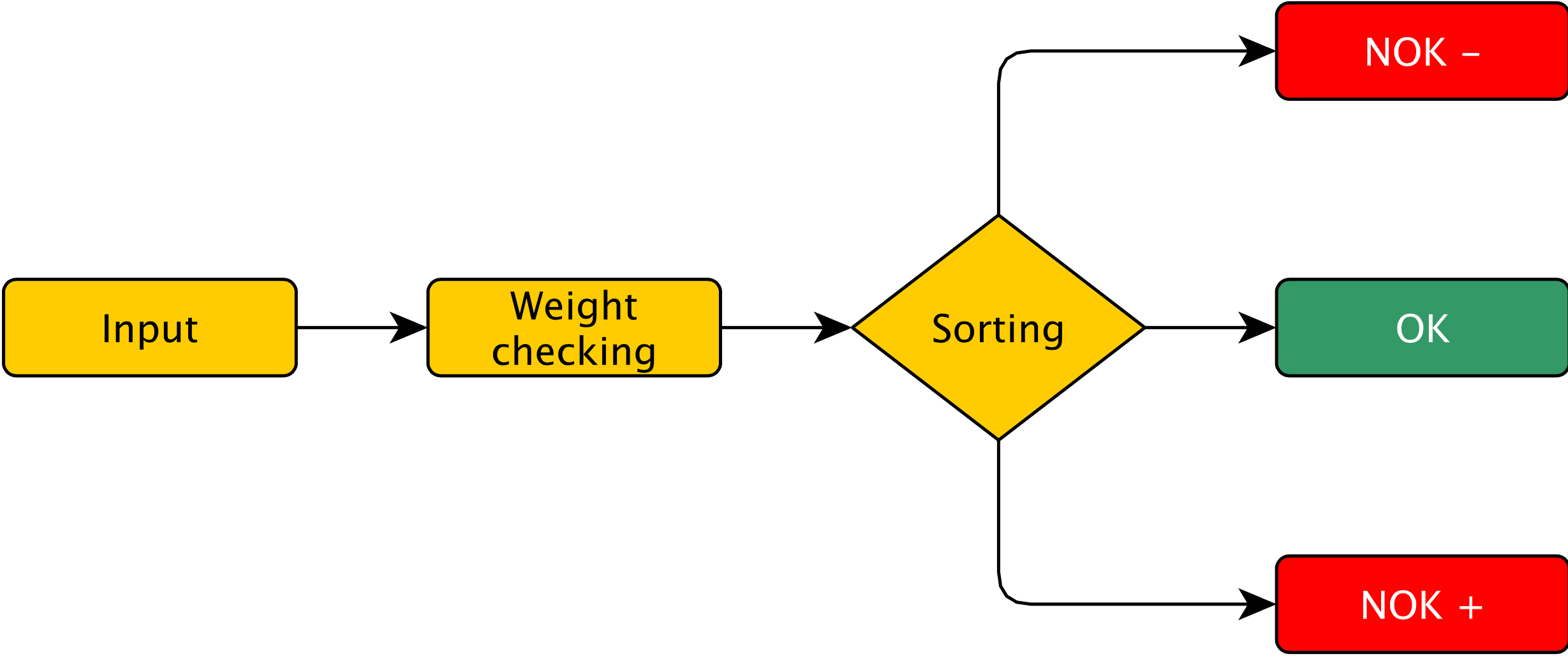 Diagram of automatic weight checking and sorting of parts.