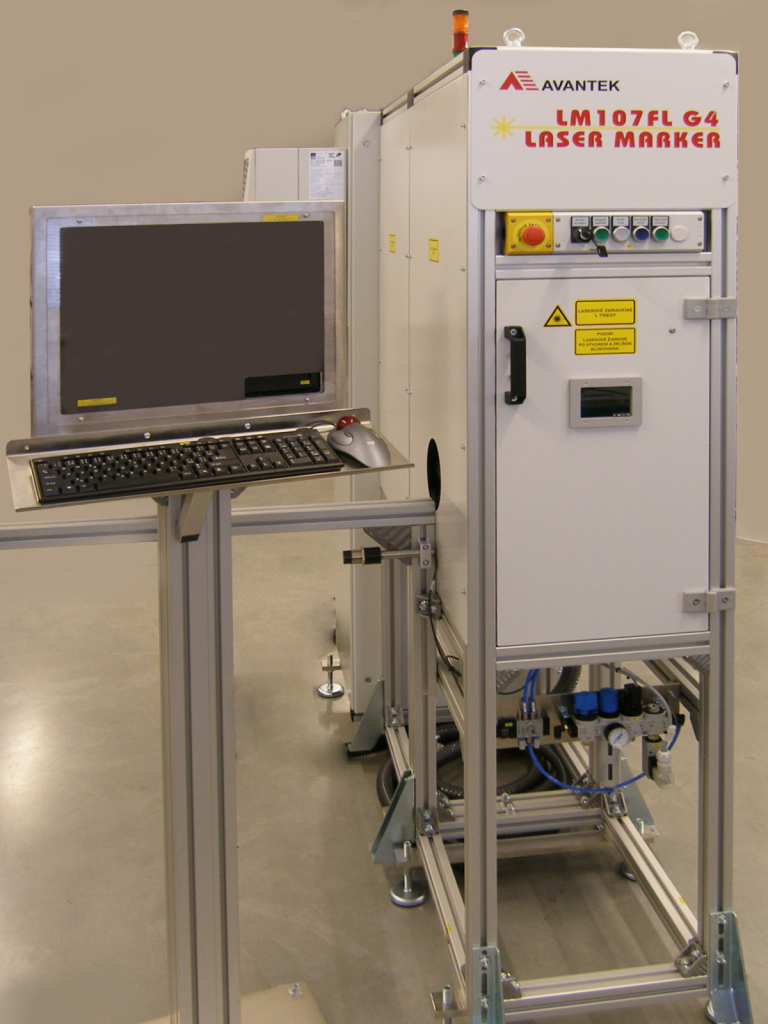 The on-the-fly marking device is integrated into the pipe production line. Together with the pipe feed manipulator that is part of the line, this solution makes it possible to mark pipes in fully automatic mode while the pipe is moving.
The device is designed so that it can be used in demanding production hall conditions.
The pipe movement is sensed by the pipe speed sensor and the marking is adapted to the actual pipe speed with the possibility to set the distance between the marked images on the pipe.